Helping Hands: Comfort for SPCA animals
In managing running costs and other overheads, charitable organisations always welcome a helping hand.
Wellington organisation, Society for the Prevention of Cruelty to Animals (SPCA) is New Zealand's oldest and largest animal welfare charity, with the first SPCA animal shelters appearing in 1872.
Now with 35 animal centres across the country, SPCA has a national presence and has evolved to offer more than just shelter for homeless animals.
Through working with communities, government and industry, the organisation seeks to prevent animal abuse before it happens by delivering education and awareness to help improve and enforce animal welfare laws.
Trash or treasure?
As part of its Helping Hands Initiative, UPS Power Solutions (UPSPS) is constantly evaluating its approach to corporate responsibility.
It was while reviewing its policy on company waste that a conversation about shredded paper emerged and the decision was made to find a better use for it than simply throwing it away.
Helping Hands is designed to provide UPSPS staff, partners and customers with an avenue to contribute and do good in their own communities.
After some detective work, an organisation that could make excellent use of the Wellington office's shredded paper was found.
The team now bag up the company's shredded paper every month and deliver it to the Wellington SPCA. This comes with the added bonus of a first-hand look at how they are making a difference and enjoying a visit with the animals they are helping.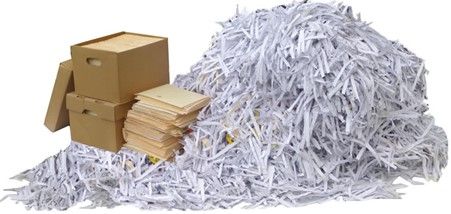 A perfect match
Sharing values with organisations like SPCA is exactly what drove the creation of Helping Hands and UPSPS now saves additional items for donation such as copier paper box lids for kitty litter trays.
"This was a great effort from the team in looking outside the square and rather than putting the shredded paper in the rubbish bin, finding a business that would benefit from it. Exploring ways to be kinder to our planet, support our communities and not for profit businesses is a perfect example of why we created the Helping Hands Initiative," says UPSPS Managing Director, Nicky Blackmore.
The SPCA has been in Wellington over 130 years and now has pride of place in the old Fever Hospital in Newtown's Green Belt on Mount Victoria. They have op-shops throughout Wellington that raise funds to support and look after our furry friends in need.
If you are interested in assisting the SPCA with donations, the animal centres welcome all kinds of things such as: Tough rubber toys, litter trays, cardboard boxes, shredded paper, food bowls, climbing frames, old newspaper, towels, sheets, washing powder, unopened pet food and more.
Find out more about donating to SPCA here