Helping Hands: Cleaner, healthier hands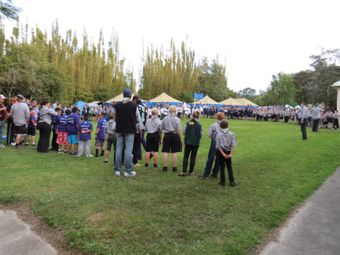 As spring begins each year, around 400 Cub Scouts aged between 7 and 11 years-old, descend upon the Motu Moana camp site in Auckland's Blockhouse Bay for their annual Cub Camp.
Manukau Zone is Auckland's largest scouting area and has hosted this event for many years and each time it requires significant planning, time and input from over 100 leaders and volunteers.
Eight marquees are set up as a communal dining area and over 60 separate tents are erected to house the children throughout this 3-day event.
Activities on offer include abseiling, climbing, crafts, performances, team-building challenges, scavenger hunts, wide games and a 45-metre slip and slide.
Where UPS Power Solutions discovered we could lend a helping hand was in the slick catering operation and personal hygiene of the camp.
Ensuring 500 people can clean dishes and wash hands multiple times per day is no simple undertaking and the Manukau Zone has a full outdoor kitchen set up, including pump-driven washing stations.
Though well-maintained, the off-grid stations run on battery power throughout the weekend and as we well know, batteries have a service life and Manukau Zone's collection had sadly run their course.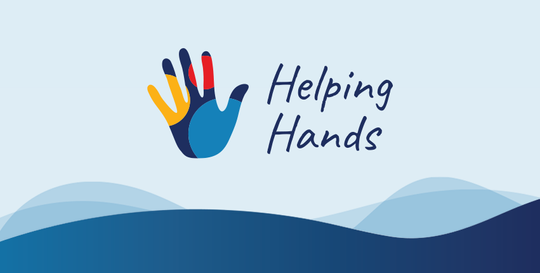 Thanks to a relationship with UPS Power Solutions, one Cub Leader knew of our Helping Hands Initiative and brought the situation to our attention.
We were very happy to understand the load required across the event and the equipment being used to donate two CSB HRL12200 batteries that will prove more than sufficient to ensure clean hands for many camps to come.
The Helping Hands Initiative was established to provide a vehicle for our people to assist their own communities. "Our people" has never meant just our staff – we include our customers, contractors and partners, which is why this opportunity was very welcome to broaden the reach of our ability to offer a heling hand.
The children of many of the UPSPS team have been involved in organisations such as scouting, cadets and the student volunteer army and we recognise that initiatives like these offer young people valuable insight into the rewarding nature of giving back, respecting others and championing our environment.
We hope this year's Cub Camp is amazing fun and creates many lasting memories for the Cub Scouts of Auckland's Manukau Zone.
We welcome and encourage our people to bring us more opportunities to assist them in giving their own communities a helping hand wherever it's needed.