Helping Hands: Living Wage Panel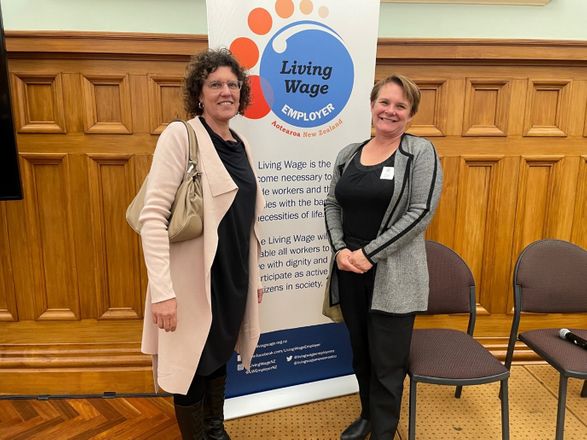 In early July, Nicky Blackmore and Jacinta Hepburn attended the Living Wage Panel event 'The Living Wage: What it means', hosted by Ibrahim Omer, MP, in the Grand Hall of Parliament Buildings in Wellington. The panel discussion shed light on how the Living Wage is calculated, and what it means for communities, businesses, and workers.
The Living Wage is an initiative dedicated to ensuring that all workers earn a wage that provides them with the means to not only survive but to live with dignity. The Living Wage increases $2.35 to $26.00 per hour on 1 September 2023. This rate has been independently calculated by the Family Centre Social Policy Research Unit, taking into consideration everything from food and housing, to health, recreation, and culture.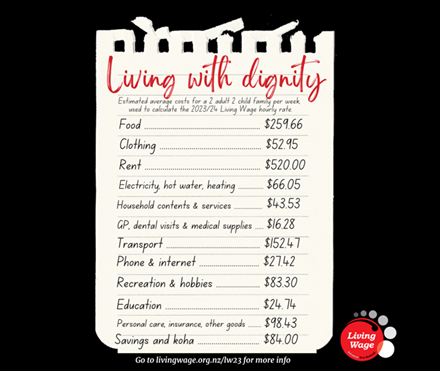 In a world where economic disparities continue to widen, the pursuit of fair and equitable wages for all is increasingly important. Renumerating people fairly is a core tenant of our social sustainability policy. Our philosophy was shared by panelist Fiona Michel, the CEO of Braemar Hospital. Michel likened committing to being a Living Wage Employer to "putting a ring on it," a powerful metaphor confirming the commitment and shining a spotlight on the cause.
Attending the Living Wage Panel deepened our understanding of the Living Wage movement. The panel showcased the commitment of businesses and social agencies to this cause and the positive impact a living wage can have on people's lives.
To learn more about the Living Wage, please visit livingwage.org.nz
To learn more about our commitment to sustainable business practices, please visit https://www.upspower.co.nz/blog/117-committing-to-a-sustainable-business