UPS Power Solutions makes it a quadruple in landmark year
For the first time in three years the annual Eaton Partner Conference could proceed in- person and with it came the awards that recognise Eaton's top performing partners throughout the previous year.
UPS Power Solutions again secured the Eaton Distributor of the Year award taking its running tally to four-in-a-row – an unprecedented achievement.
Country Manager Eaton NZ, Andrew Khan presented the awards at the event in Sydney and was delighted that they could again celebrate the hard work of Eaton's partners in person.
"These companies are essential to satisfying Eaton's customers in New Zealand with high-quality solutions and unmatched performance. Every year our partners raise the bar in terms of their commitment and dedication to the Eaton brand and our world-class products. UPS Power Solution's four-year retention of the Distributor of the Year is thoroughly deserved," he says.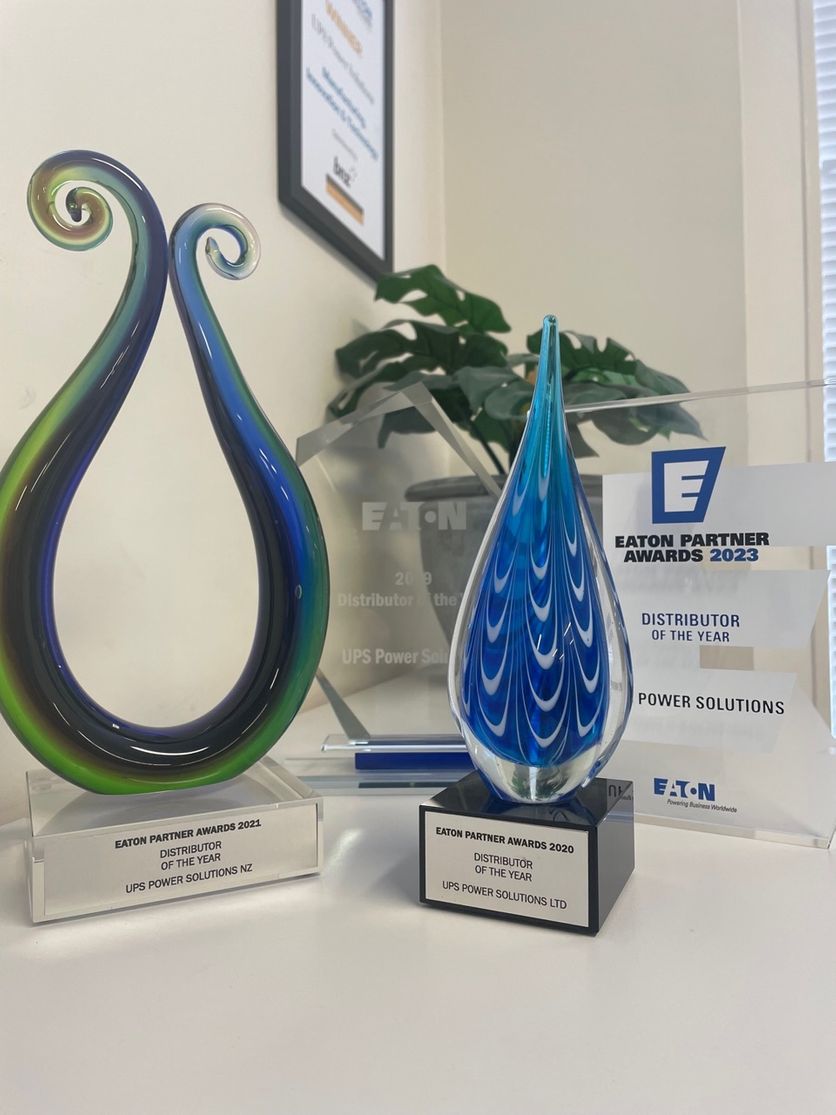 Beyond excellence in sales performance, award winners are selected based on additional factors such as, industry leadership, innovation with Eaton products, engagement within the marketplace and overall commitment to Eaton customers.
UPS Power Solution's Managing Director, Nicky Blackmore says that winning the award for the fourth time absolutely validates the approach they take in bringing world-class technology to the marketplace and her team's commitment to delighting customers.
"We couldn't be prouder of the way our team prioritises delivering the best solution to customers. We've all put a lot of energy into leading the way and winning this award in our 20th year as a company is an enormous milestone.
"We appreciate our partnership with Eaton and celebrate that its such a great example of what two companies with mutual priorities and goals can achieve across two decades," she says.
This award validates customers continuing to choose UPS Power Solutions as their provider of power quality solutions, knowing that their needs will be supported by a strong home-grown team with a passion for delivering value and engineering excellence.